Thompson Peak 9,340'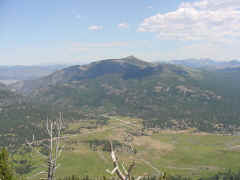 SE to Picketts Junction, Pickett Peak, and Hawkins Peak. Thompson Peak is about 10 miles south of Lake Tahoe. From Luther Pass there is a steep 1600 feet of elevation gain over .8 miles horizontally to reach the summit.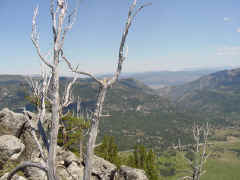 East to Carson Canyon and Nevada.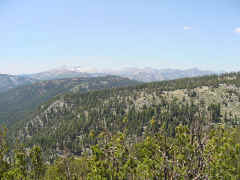 NW to Eldorado National Forest and the Desolation Wilderness.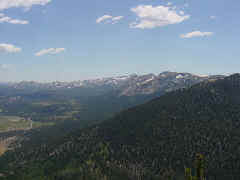 SW to Red Lake Peak, Stevens Peak, and #88 as it heads to Carson Pass.