Table Mt.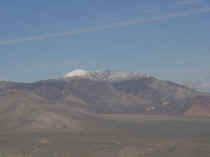 Telephoto of Potosi Mt. to the north.
Most of the time Zdon is a sandbagger, understating difficulty. The three mile hike he described for Table Mt. turned out to be a drive to the summit making this the easiest peak. But the views are still good.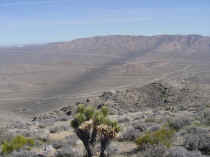 NE to Goodsprings.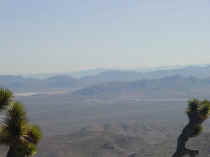 Eight miles east to the 2 casino town of Jean.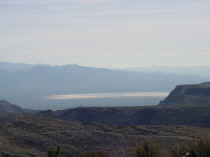 SE to state line.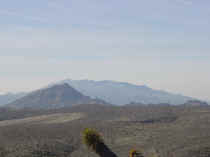 South to Clark Mountain.