Needles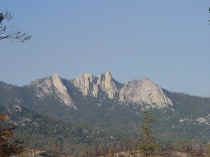 Needles from the south. About 40 miles north of Lake Isabella is the Needles, the most formidable rock climbing area in the Southern Sierra. Heading north on the Western Divide Highway one passes the Ponderosa, which has some food worth checking out, and a mile farther is the turnoff for the Needles.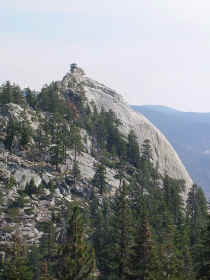 On top of the westernmost rock is a Forest Service Fire Lookout,
about a 2.5 mile hike from the parking lot.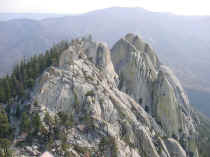 The view to the east from the lookout.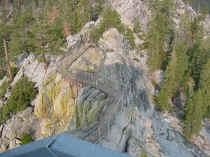 Lookout stairway.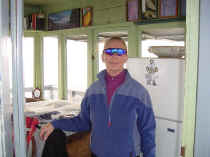 Margee Kelley has staffed the lookout for about 15 years and has
a lifestyle that Emerson and Thoreau would envy. In the winter she
is in Colorado, skiing and climbing.