Mt Morrison 12,268' , Summit Views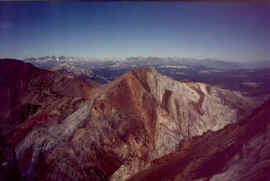 NW to Laurel Mt. with Banner Peak and
Mt. Ritter on the left skyline.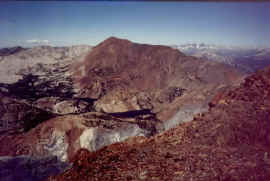 West to Bloody Mt. and Lake Genevieve.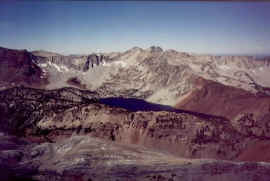 SW to Lake Dorothy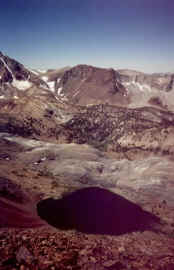 Looking Down the SW face to Bright Dot Lake.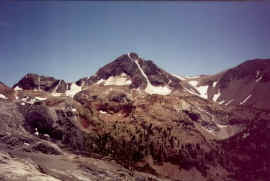 South to Red Slate Mt.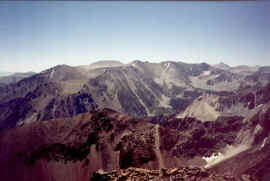 East to Mt Aggie, midground, and Mt. Morgan,
middle skyline.
Ok, Ok, Ok. These are really summit ridge photos. Reasons for not getting to the true south summit were a base camp at Mildred Lake instead of Bright Dot Lake, a salt overdose from experimental backpacking food, and a hard , cold wind that hit me when I gained the ridge and that drained me physically and mentally by the minute.