Maggies Peaks.......................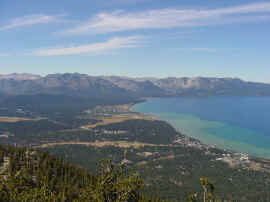 From Heavenly Ski Resort, looking west to
Maggies Peaks, center.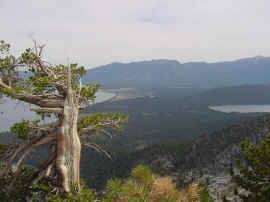 From the south Maggies Peak, looking back to Heavenly.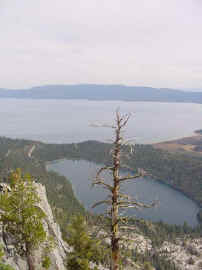 NE to Cascade Lake and Lake Tahoe.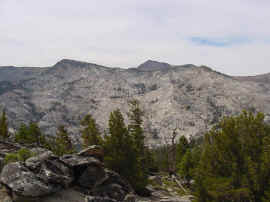 SW to Dicks Peak.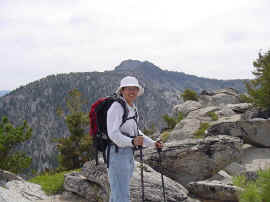 Hanapepe the Hiker and Mt. Tallac to the south.
At the Emerald Bay State Park in the SW section of Lake Tahoe is the Bay View Campground. A couple hours of hiking up the Bay View Trail and a few hundred yards of cross country hiking from the Maggies Peaks saddle got us to the south summit. Backpackers can continue on into the Desolation Wilderness for as far as they wish.