Angora Peak 8588'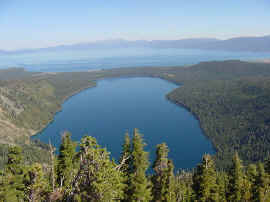 North to Fallen Leaf Lake and Lake Tahoe.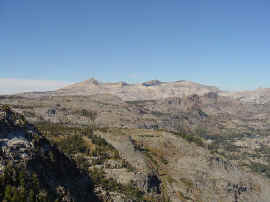 West to Mt. Price and Mt. Agassiz.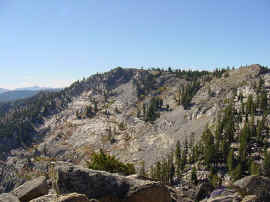 South to Echo Peak which is the southern part of the cirque surrounding the Angora Lakes.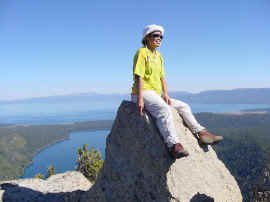 Hanapepe on the summit of Angora Peak, the first of three named peaks she summited in one day!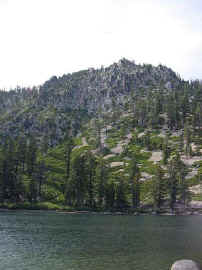 East to Angora Peak from the north Angora Lake.