Royce Peak 13,253'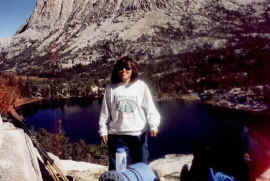 Camp at Honeymoon Lake

Our October backpacking trip started in the mining town of Rovana at the Pine Creek Trailhead.

There were some proverbial unrelenting switchbacks to start with and our first camp was at the first small stream we came to. The second day we passed Pine Lake, Upper Pine Lake, and camped at Honeymoon Lake.  The third day we camped at the Upper Royce Lake.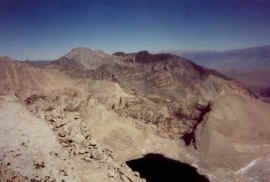 This photo taken from the summit of Royce Peak looking NE toward Mt Morgan 13,748'.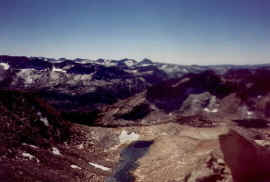 SE view toward lower Royce Lake which drains into French Canyon through a waterfall.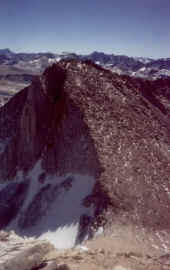 View Looking south at Merriam Peak 13,077'.