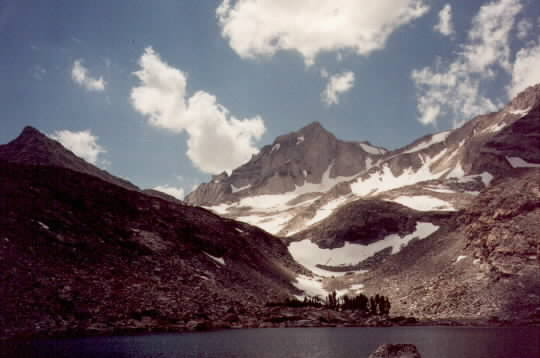 Bear Creek Spire 13,720', from Dade Lake
One of the more popular peaks in the Sierras, Bear Creek Spire
has a moderate approach hike from the Rock Creek Trailhead , classic
lines, and good quality granite.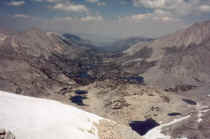 Little Lakes Valley from summit.
Dade Lake in center right foreground.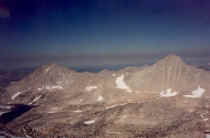 West to Lake Italy, Mt. Hilgard,
and Mt. Gabb. The smoke is from a forest fire.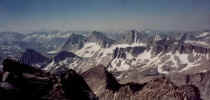 Looking south, the three mountains in the center are, left to right,
Merriam Peak, Royce Peak, and Feather Peak.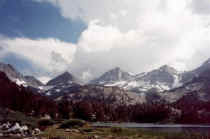 From Little Lakes Valley, Bear Creek Spire,
Mt. Dade, and Mt. Abbot 13,715'.