Gass Peak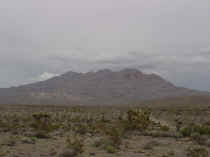 Gass Peak west face.
Directly north of Las Vegas is Gass Mt.
Zdon describes the hike as five miles roundtrip but due to a washed out road the saddle starting point is unreachable. Hiking in from the NW, an 8 mile roundtrip might be expected.
A hard cold wind hit us as we gained the north ridge and drove us off the mountain.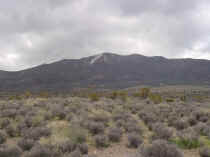 North face of Gass Peak.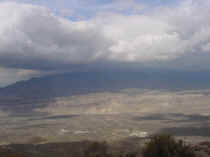 North to the Desert National Wildlife Range.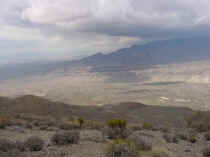 NW to Fossil Ridge.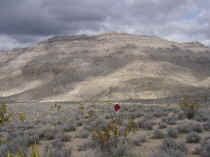 Starting out at Fossil Ridge.