Ferry Peak
Just north of Alpine is Ferry Peak. We started early, got to the top, got overconfident on the descent, and got off route. Fortunately we recognized the mistake in time and traversed a gully and got back on the correct ridge.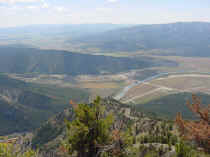 South to the town of Alpine, the Snake River,
and Star Valley in the upper left.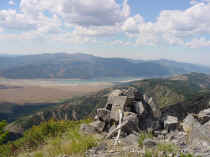 West to the Palisade Reservoir and Idaho.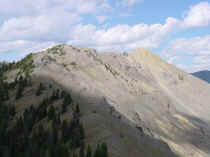 North to Deadhorse Peak.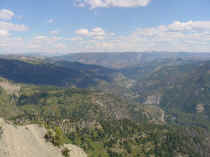 East to the Snake River Grand Canyon.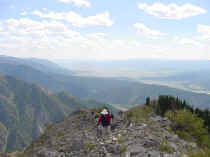 Hanapepe ascending the last section of the
summit ridge with Star Valley in the distance.