Treasure Mountain
Seven miles east of the city of Coeur D'Alene , on the west side of the CDA NF, is Treasure Mt. We hiked a road contouring around the west side of the mountain but it dead-ended without reaching the top. ATV riders are more prevalent than hikers in the CDA NF but the occasional concrete barrier seems to slow them down.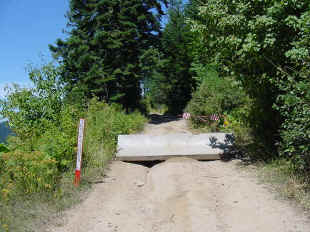 Trailhead.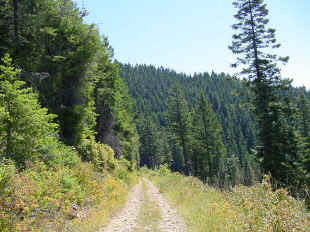 West side of Treasure Mt.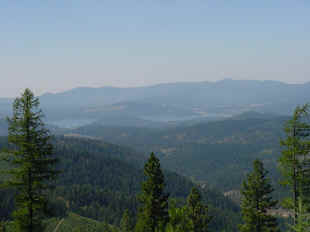 West to Hayden Lake.

A plethora of green.