Tahquitz.....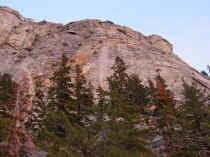 Jose Jogspar and Javier Ybarra climb
"Fingertrip Traverse."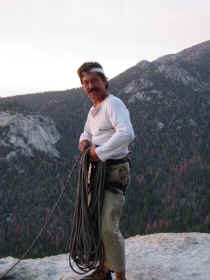 Bob Valdez on top of Lunch Rock.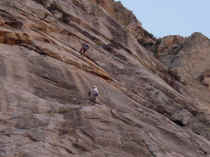 Rappelling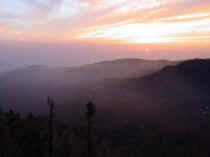 Tahquitz is the most formidable rock climbing area
in Southern California. Needles is the nearest place
that surpasses it in scale and difficulty. Some of the
accidents at Tahquitz are due to rockfall from parties
higher up on the face. Others don't get down in time
and are benighted. And then there are the more "conventional"
technical failures. Climbing at Tahquitz is not a casual matter.