South Crater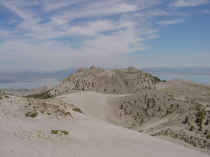 North Crater from South Crater.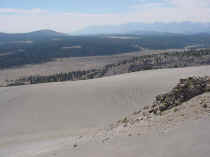 Looking south. Where did all the sand come from?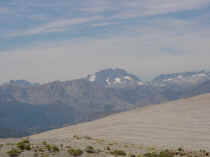 SW to Banner Peak and the Minarets.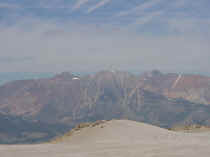 West to Mt. Gibb. A lot of Mono Peaks photos require
telephoto to show anything but that always makes the
photo hazy. And the solution is ?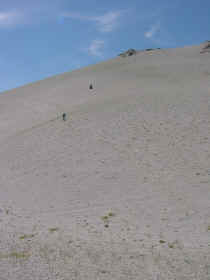 Hanapepe Descending South Crater.