Plummer Peak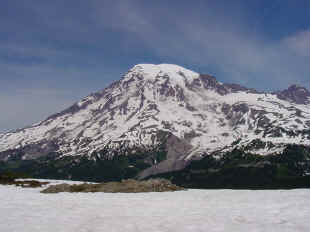 Mt. Rainier, south side, from Plummer Peak.
Plummer Peak is 6 miles south of Mt. Rainier
and is an enjoyable half day hike from
Reflection Lakes on #206.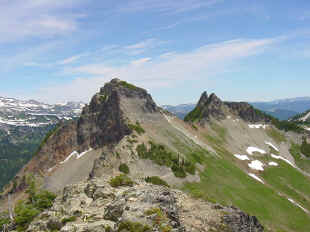 East to Pinnacle Peak.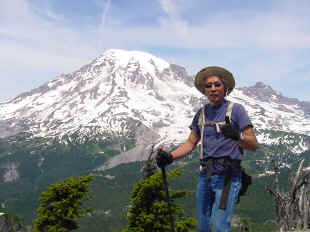 Mr. Mack Vieira , leader of the Kanaka
assault team, spocks da kine Plummer Summit.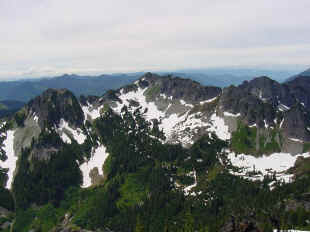 More of the Tatoosh Range.