Mono Dome 10,622'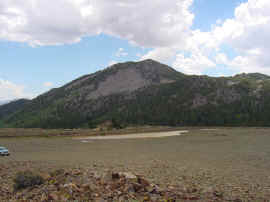 Mono Dome from the northeast after a storm that closed Tioga Pass.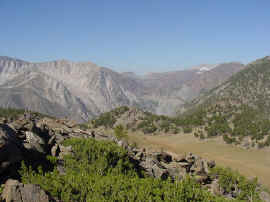 West from Mono Dome to Tioga Pass.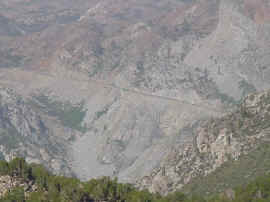 Telephoto of the washed out area of Tioga Pass.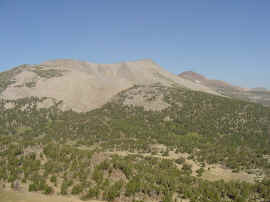 North to Lee Vining Peak, left, and Mt. Warren, right.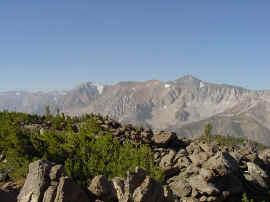 SSW to Mt. Gibbs, left, and Mt. Dana, right.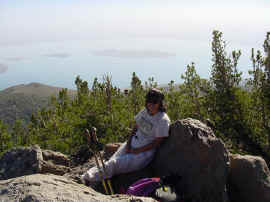 Hanapepe enjoying the summit with Mono Lake in the distance.