Mcgee Mt. 10,886'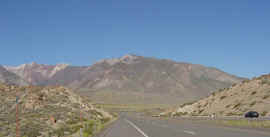 McGee Mt. from the south, on #395.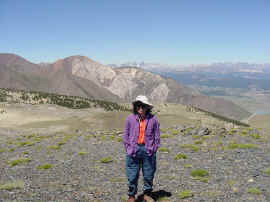 NW to Banner Peak and Mt. Ritter on the skyline
and the east face of Laurel Mt. in the midground.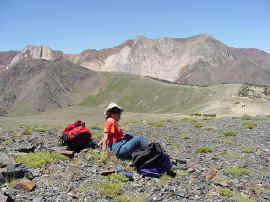 Hanapepe enjoys the summit with Mt. Morrison on the right
and Baldwin Mt. on the left, looking west.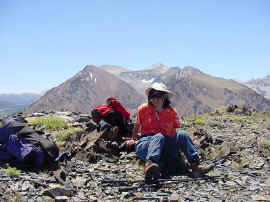 SE to Mt Morgan and the Nevahbe Ridge.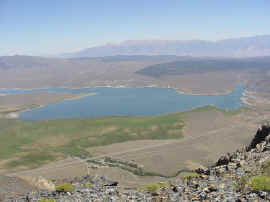 East to Lake Crowley.
Mt. McGee is a wonderful Sierra Peak that can be done as a
dayhike and requires no kneegrinding backpacking to get to.
Turn off 395 one exit south from the Convict Lake exit, the
Morrison Road exit, and head south on a dirt road parallel
to 395, and turn SW at the second dirt road . Our hike up the
north face took about 4 hours and 3 hours on the way down.