MarkLeeville Peak 9417'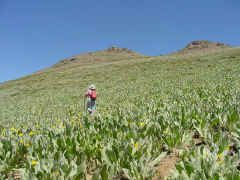 Masako climbs the NW slope of Markleeville Peak. Markleeville Peak is about four miles southeast of Carson Pass and is accessed by driving 8 miles south on Blue Lakes Road.
The South Lake Tahoe Basin Recreation Topo Map by MountainBikingPress.com is the map of choice for peaks in this area. We did our hike in early July and still had a bit of snow to liven up the view.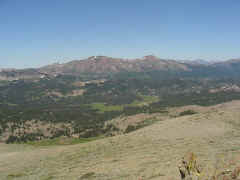 NW to Red Lake Peak and Stevens Peak.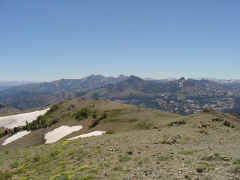 South to Jeff Davis Peak.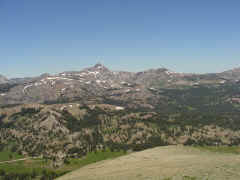 West to Round Top and Elephant Back.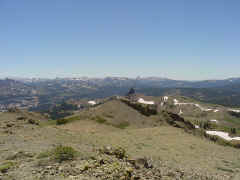 SE to the Nipple.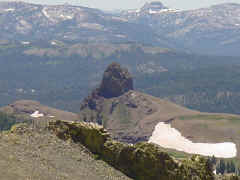 Nipple with telephoto.