Magdalena Peak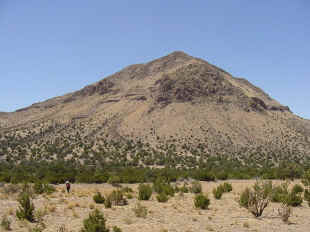 Magdalena Peak from the east. The peak
is 20 miles west of Socorro on #25.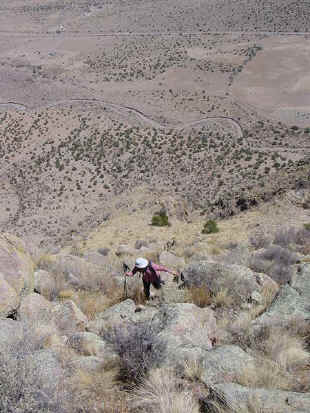 Hanapepe enjoys the verticality of the
north face.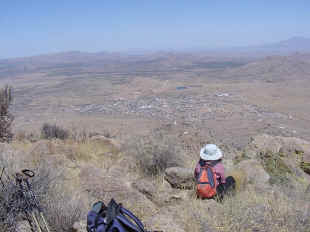 The town of Magdalena to the north.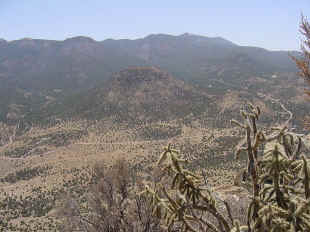 Magdalena Mountain Range and the
Cibola National Forest to the SE.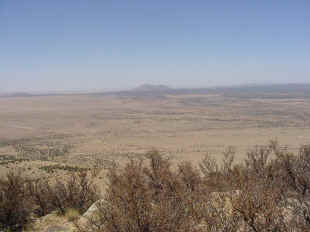 Cat Mt. to the west.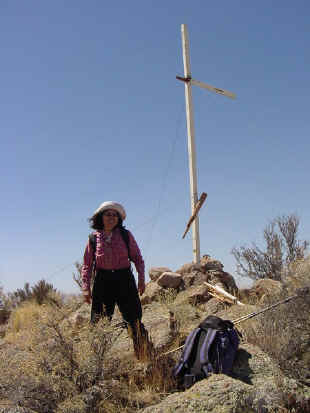 A sense of accomplishment at the summit.
If we had encountered this peak when we
first entered New Mexico we would have
put up a new cross. But we were on our way
back and didn't have the time. Maybe
next year in April?