Horsehead Peak 11,209'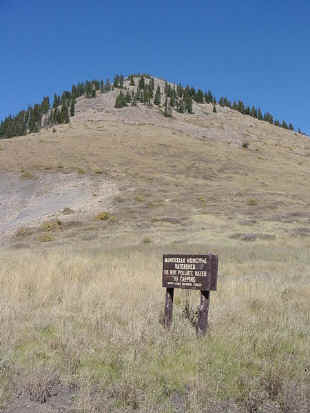 East slope of Horsehead Peak.
Fifteen miles west of Monticello is Horsehead
Peak in the Manti LaSal National Forest.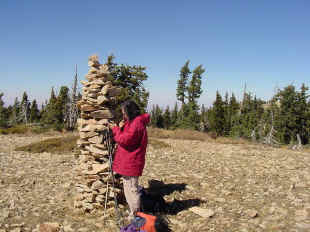 Previous summiteers have erected
a magnificent summit cairn that
also agrees with the gps.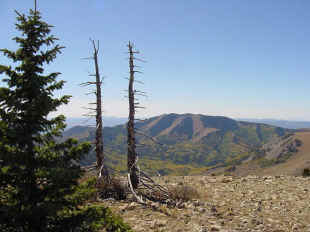 South to Mt. Linnaeus.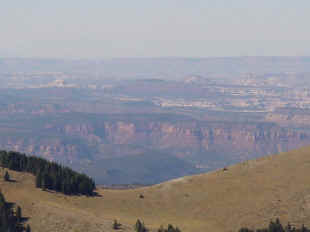 Telephoto west to the Canyon Rim Recreation Area.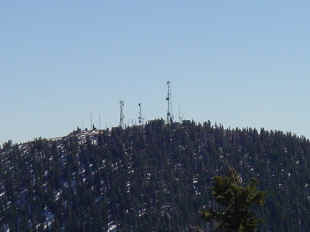 Telephoto east to the Old Blue Mt.
ski resort, now a home to transmitters.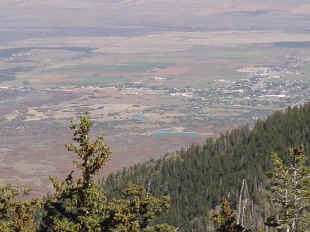 Telephoto east to Monticello.