Granite Mountain
"Desert Summits" by Andy Zdon is the guidebook for all the Mono County Peaks and desert peaks all the way down to San Diego. This book provides beta on over 300 dayhikable peaks and is a real treasure.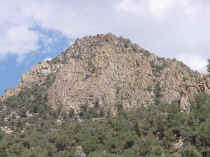 Granite Mountain is ESE of Mono Lake and about two miles north of #120.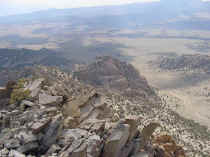 Looking south from Granite Mountain along the approach route.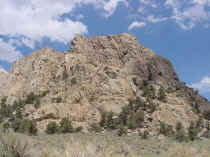 More granite along the approach route.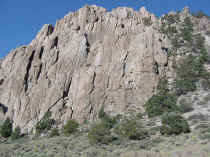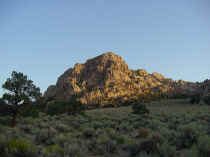 Sunrise from basecamp.