Fairview Mt. 9000'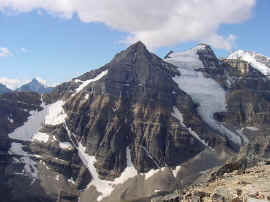 One of the most popular hikes in Banff/Yoho/Jasper
is Mt. Fairview from Lake Louise.
This summit view is south to Sheol Mt.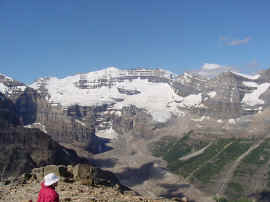 Southwest to Mt. Victoria.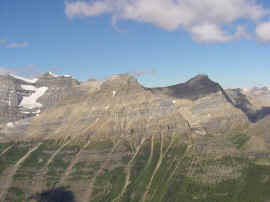 West to Mt. Whyte. It looks like a lot of avalanches
thunder down this face every season.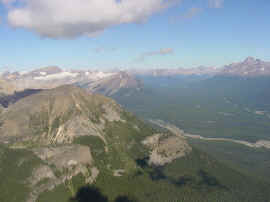 Northwest to Mt. St. Piran, Waputik Peak, and the
Icefields Parkway.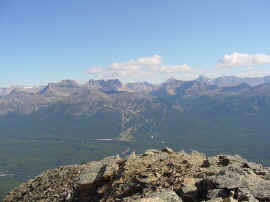 Northeast to the Louise Ski area and the Skoki Region.
Kane recommends backpacking into the Skoki Region,
setting up a basecamp, and bagging a peak a day.
Due to the prevalence of grizzly bears, getting a
permit probably won't be a problem.