Ebbetts Peak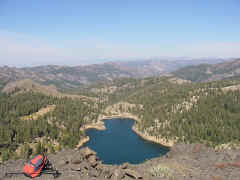 Northeast to Kinney Reservoir. Ebbetts Peak is only a 5 minute hike from the Ebbetts Pass parking lot and is worth checking out if one is crossing the Sierra Nevada Range on #4. The place the locals go is Highland Lake Road which turns south from #4 a couple miles west of the pass.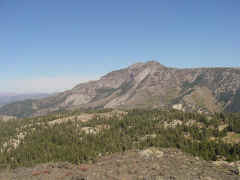 East to Silver Peak.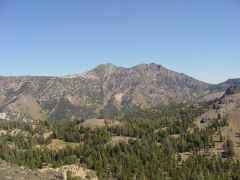 Southwest to Black Dome.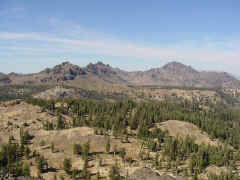 North to Reynolds Peak.