East Peak 9591'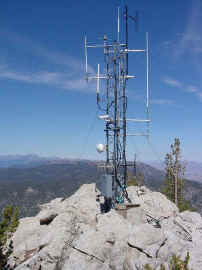 With enough EMF to cause brain cancer,
it is easy enough to find the summit of East Peak.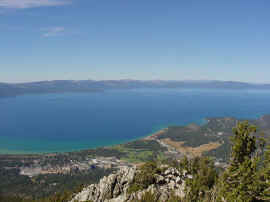 NW to state line casinos and Lake Tahoe.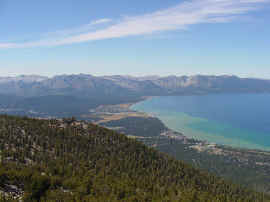 West to Mt. Tallac, Maggies Peaks, Rubicon Peak,
and South Lake Tahoe.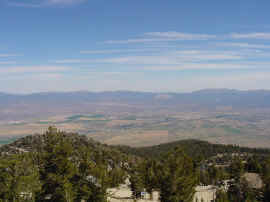 East Peak is on the Nevada side of the state line
and this view looks east to the town of Minden.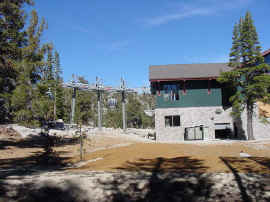 The top of the gondola and the starting point
for hiking in the summer.
East Peak summit is only about 30 minutes hiking from the top of the gondola. Monument Peak 10,067' is a bit farther away and my attempt on it failed due to dehydration. I had ridden the gondola for a lark and had not brought along my hiking pack and usual 3 or 4 quarts of water. There is no water at the top of the gondola. The pencil sharpeners that run Heavenly Ski Resort don't understand the purpose of drinking fountains. Selling fluid they understand but the snack bar was not open at the time. So if you intend to do any hiking bring your own water.