Mt. Conness, 12,590'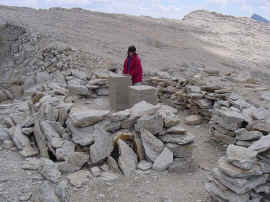 Hanapepe with her hand on the USGS Mt. Conness
summit marker.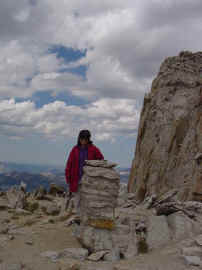 How did all this concrete get up here?
Government helicopter?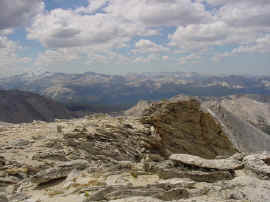 South to Mt Lyell, left skyline, and the Cathedral Range.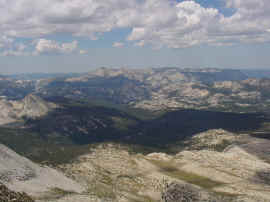 SW to Young Lake and Ragged Peak on the left.
In the center is Falls Ridge and the start of the
Grand Canyon of the Tuolumne River.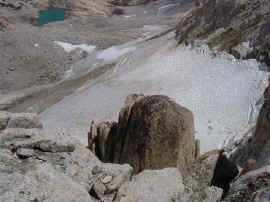 Looking down the NE face to the Conness Glacier.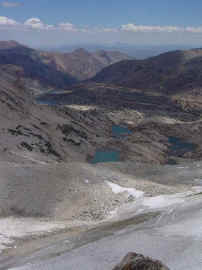 NE to Lundy Canyon.