Cedar Mt.
Ten miles into Bighorn National Forest on the Bighorn Scenic Byway is Granite Pass. About two miles west of Granite Pass is Cedar Mt.; not much more than a bump on a plateau but it is on the map.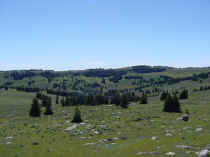 SW to Shell Canyon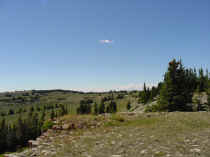 West to Sunlight Mesa Canyon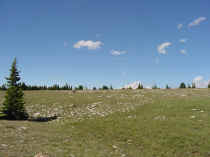 North to Prospect Mt.

East to Granite Pass.