Cave Mountain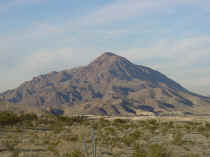 Cave Mt. from the NE, in the morning. Located about 15 miles south of Baker
on the south side of Interstate 15, Cave Mt.'s proportions are nearly K2esque.
"Desert Summits" by Andy Zdon is the guidebook for Death Valley region peaks.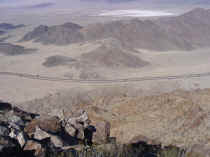 Viewing i15 from the north face.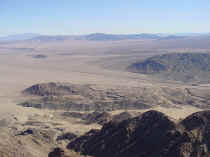 SE approach route

We parked the truck on the road at the right side of the photo and headed straight for the summit. A better route is to walk around to the left (east) and hike up the sandy wash.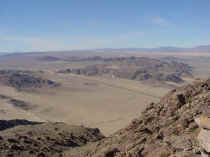 NW

After several false summits Hanapepe is on top.