Bumblebee Peak 4746'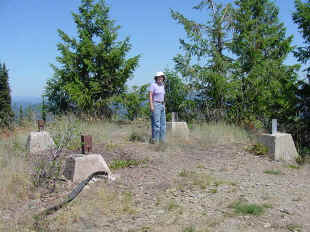 In the south-central part of the Coeur D' Alene National Forest and about 12 miles northwest of Kellogg is Bumblebee Peak. From 1931 to 1975 a fire lookout tower stood here. Time marches on and now only 4 concrete posts remain.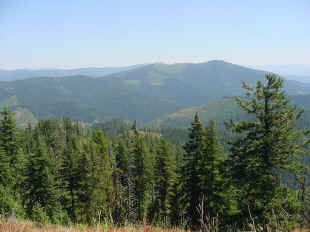 East to Cougar Peak.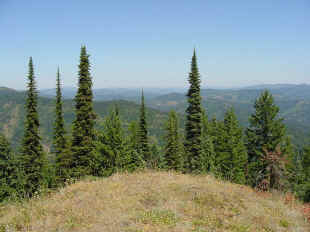 North to Hemlock Mt.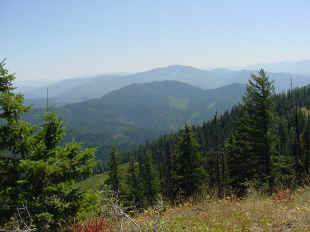 South to Cataldo Mt.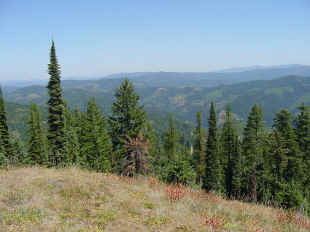 West to Copper Mt.