Bullfrog Mt.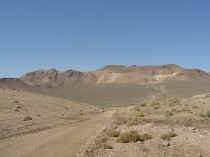 Gold was discovered at Bullfrog Mt. in August 1904 by Shorty Harris and Ed Cross. The resulting gold rush gave birth to the town of Rhyolite which saw it's peak in 1910 and became a ghost town by 1919.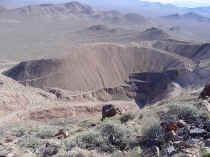 The Bullfrog mine on the south side of Bullfrog Mt. was developed after 1950 and was operated by Barrick Gold Corp. until 1998.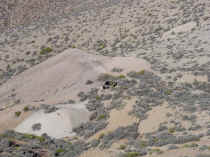 This hole on the north side looks like it dates to the original rush.

There are quite a few early holes like this all over the place.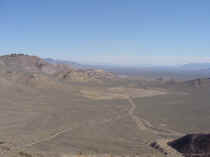 South to the Armagosa Desert.